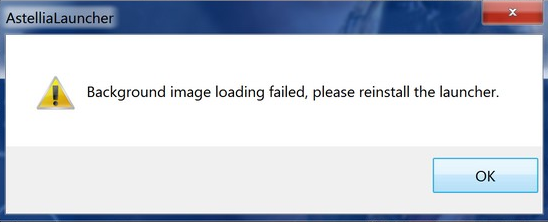 If you see the above when trying to launch your Astellia Launcher, do not fear! There's a simple fix.



Make sure your launcher is completely closed.
Navigate to "Astellia > image > en" (Depending on your region the folder may be named "de" or "fr")
Save and add attached images at the bottom of this article to this folder, making sure the files are named "13" and "14" respectively.
13
14
This is how your folder should look once the above images are added correctly!

That's it! Start the launcher up and it should work as intended. If you're still experiencing issues, contact our Customer Support team for further assistance.